SS 2020

Machine Knits



A variety of machine knit work styled with hand dyed and original pieces.






Look 1
Iridescent cream, gold, and lime knit tank paired with hand bleached pants.
Look 2
Spiral mohair knitted halter top with indigo dyed double layer skirt and matching headband.
Look 3
Patchwork two way knit halter with original ice dyed linen cloud pants.
Look 4
Color block knit tank.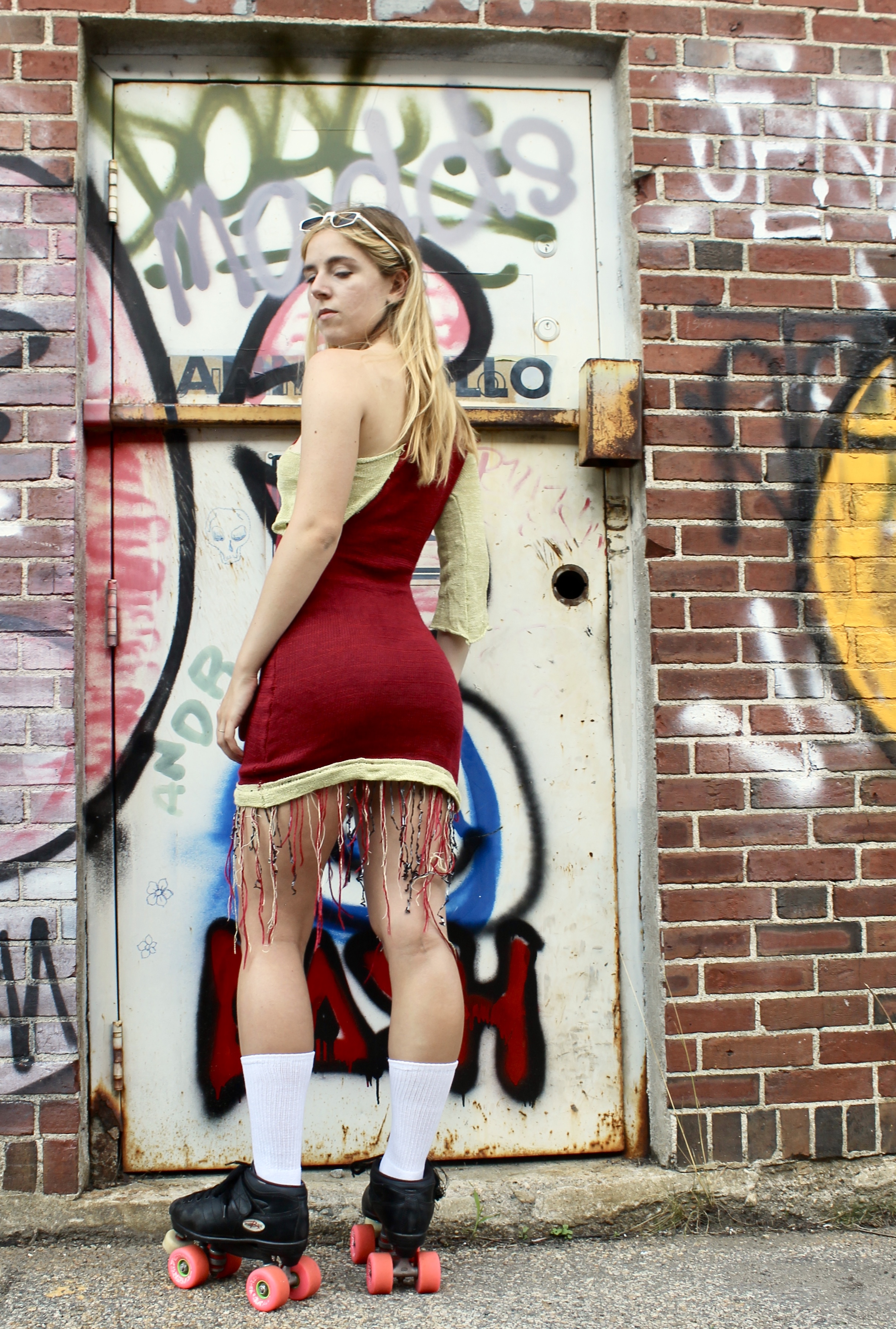 Look 5
Machine knit single sleeve dress with cassette tape fringe and waist cut outs.
Look 6
Machine knit two toned blouse with oval gaps along side seam.
Process