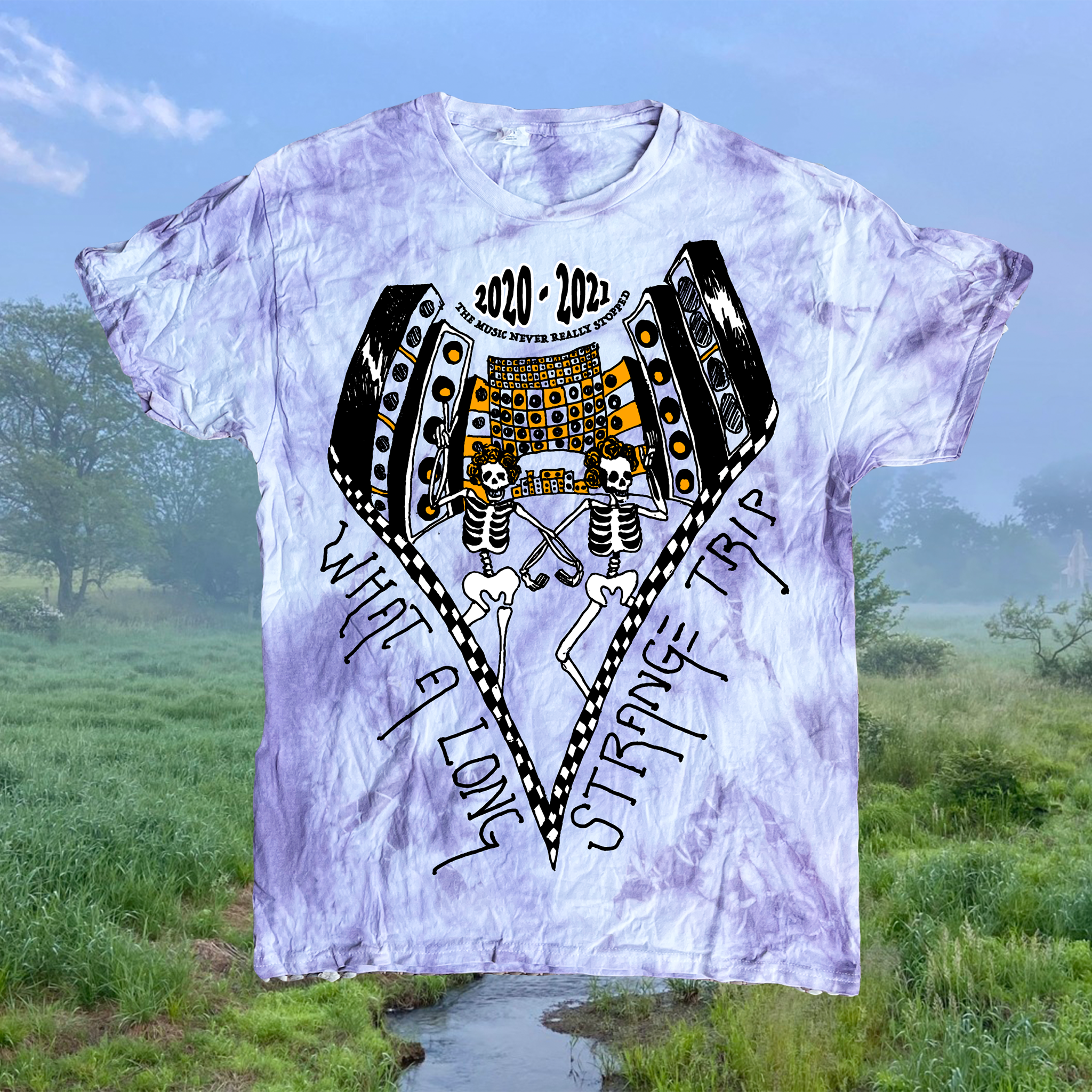 Dead Tour 2021 Tee
Tour is back and there's nothing left to do but smile, smile, smile! :-))) Dead Tour 2021 Tee collaboration with
Remy Cunnigham.
We are so excited for the music to be back we made a shirt about it!
Front and back, three color print featuring black, white, and fluorescent orange ink. Naturally dyed in Los Angeles, CA and printed by hand in Richmond, VA. Dye patterns vary making each shirt one of a kind.
Colors listed in order of appearance. Please allow 3-4 weeks before your order ships.

*Since each item is hand made to order there are no refunds or returns after an order is placed.*